🎇 Friday, 31 December 2021 and Saturday 1 January 2022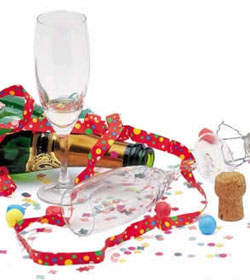 New Years Eve is often celebrated in Australia by partying in large groups at public venues with fireworks going off at midnight.
New Years Day is a Public Holiday
It is either spent recovering from New Years Eve Celebrations or by spending time with family and friends at BBQ's and special events held around Australia. All of the major cities in Australia have events organised to help celebrate the transition from one year to the next.
🧨 Where to see fireworks in your Australian capital city:
Melbourne New Years Eve Celebrations
New Year's Eve will look different in Melbourne this year. There will be no fireworks display and large outdoor gatherings are prohibited, in line with current restrictions. Instead we'll be showing our support for our local culinary scene with New Year Street Feasts – a two-day dining experience from 31 December to Friday 1 January.
nye.melbourne.vic.gov.au/
Sydney New Years Eve
The official event website for Sydney New Years Eve. Your guide to New Years Eve in Sydney: plan your night, fireworks vantage points, images, videos and more.
www.sydneynewyearseve.com
Perth New Years Eve
Mermaids, aliens, knights in shining armour, aviators, acrobats, go go dancers, roller derby skaters, a giant rabbit, a dancing bear and a panda are set to take over city streets on Tuesday 31 December for the City of Perth's free all-ages entertainment program: New Year's Eve Perth Cultural Centre Cnr James and William Street, 6pm to midnight.
www.visitperth.com.au/events/the-city-at-new-years-eve
Canberra New Years Eve
The family concert in Civic Square will feature a national headline act supported by local artists, along with spectacular fireworks displays at 9pm and midnight.
Adelaide New Years Eve
Adelaide City Council's Free New Year's Eve event will be a great night of live music, food stalls and fireworks. The atmosphere at Elder Park will be electric, with entertainment great for all ages.
www.nye.com.au/adelaide/
Brisbane New Years Eve
Celebrate Brisbane NYE . New Year's Eve is the biggest party of the year
www.visitbrisbane.com.au/