Christmas is on Sunday 25 December in 2022
---
Do you need some Christmas gift ideas?
Christmas Day is one of the most exciting days each year for young children, teenagers and adults. See our simple list of Christmas gift ideas for all your friends and family. Start planning early and buy online to avoid the rush just before Christmas. After the unfolding of a world pandemic in 2021 it's a chance to get together with family and friends and enjoy some Christmas food and cheer!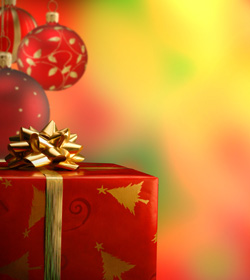 Christmas in Australia
Perfect time for families to get together and give Christmas gifts
In Australia, it is a day where families come together to celebrate Christmas, provide each other with gifts and eat a lovely Christmas lunch or dinner. Families get together in homes, public parks and beaches. For many, Christmas Day is the beginning of the holiday season in Australia and families continue the celebrations and have a holiday for a week or two during these summer months.
This page contains affiliate links. If you click through and make a purchase, I may get a commission at no extra cost to you.
TOP Christmas Gift Ideas for 2022
Shopping online for Christmas presents and gifts is more popular than ever. With most of the world going has been affected in some way by the Pandemic – shopping online is a safe way to get your Christmas organised.
Shopping online offers everyone with the opportunity to safely buy Christmas gifts of any type from the convenience of your own home or place of work.
So what gifts do you buy for your family and friends this Christmas?
Here are some Christmas gift ideas to get you started:
---
---
🎁 Christmas Hampers and Baskets
Hampers are popular at any time of the year and the range is huge. You can get  Gourmet Hampers,  Chocolate Hampers, Pamper Hampers and endless other combinations. There is a great variety of Hampers for you to choose from. Buy a hamper here
🎯 Adventure Activities
If you are looking to give a special gift that will never be forgotten, try a hot air balloon ride or ride in a V8 racing car. For those looking for the adventure of a lifetime try diving with sharks and for the romantic go on a special winery tour or a sailing cruise. There is something for everyone and companies that specialise in adventure activities
🍾 Indulgent Gifts
Massage chairs are very popular or just buy your partner or friend a hammock so they can lay outside in the sun. Large screen TV 's are very popular or really indulge yourself and organise a trip to the South Pole!.
🎁 Corporate Gifts
Corporate Hampers are useful and are a perfect gift for staff at Christmas time.  From pewter mugs and the gold watch to quirky gifts that bring a laugh from all the team, there is something for everyone.
🤖 Tech and Gadget Gifts
Game Consoles, Tablets, Wearable Technology (ex: FitBit) Home theatres, smartphones and hand held devices, and iPhones, will be very popular this Christmas. Also popular is digital cameras, drones digital photo frames, and mobile phone accessories.
🧢 Christmas Gifts For Men
Gift ideas can vary from socks and jocks, belts and ties to adventure trips or bottles of wine. Men also like to receive BBQ or fishing gear, sunnies and personalised bottles of beer.
💐 Christmas Gifts For Women
Plenty of ideas to choose from. From perfume and lingerie to chocolates and flowers there is something for every woman at Christmas time. Other suggestions are buying the love of your life some beautiful clothes or jewellery.
🍭 Christmas Gifts for Children
Children's gifts can be easy to buy online and with such a competitive market you can get some great bargains. It is often difficult for parents to go Christmas shopping as many have at least one child in tow. Shopping for Christmas gifts online solves all these problems. Retro Toys including Ouija, Barbie Dream House, and My Little Pony. Wearable Technology (ex: FitBit) Popular gifts include anything to do with Harry Potter, electronic games and toys as well as a range of books by many featured writers
🍼 Christmas Gifts For Babies
Gift ideas include baby hampers and small toys, wooden puzzles, educational videos, songs on CD's and designer label clothes which will all be popular this Christmas. Baby blankets, bibs, albums and photo frames will all be in demand as Christmas gifts.
🐕 Christmas Gifts For Pets
Gifts are important to many people and there are now stores online who specialise in gifts for dogs, cats, goldfish, horses and many other animals.
---
Christmas Dates 2022, 2023 & 2024
Year
Date
Holiday
States
2022
Saturday 24 December

Christmas Eve *

NT, QLD & SA
Sunday 25 December

Christmas Day

National
Monday 26 December

Christmas Holiday

NT, SA & WA
Tuesday 27 December

Christmas Holiday

National except NT, SA & WA
2023
Sunday 24 December

Christmas Eve *

NT, QLD & SA
Monday 25 December

Christmas Day

National
Note:
— South Australia and Northern Territory have a part-day public holiday for Christmas Eve from 7 pm to 12 midnight.
— Queensland have a part-day public holiday for Christmas Eve from 6 pm to midnight.