Sunday 26 December 2021
Boxing Day 2021 in Australia
Sunday, 26 December
Public holiday date:
Tuesday, 28 December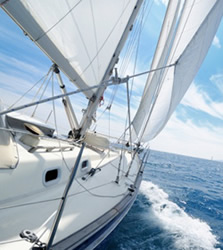 Boxing Day in Australia
Boxing Day in Australia is a public holiday that falls the day after Christmas. Boxing Day originated in England where the day after Christmas Day was spent "boxing" gifts and giving them to the less fortunate.
While the exact origins of Boxing Day is unknown there are several theories including – boxes of left-over food and other items were given to the servants of the rich families during Boxing day. During the medieval times, tradesmen in Britain would receive gifts from their customers as gratitude for their service. Another one states that people left boxes of gifts for the needy at their churches.
Australians celebrate Boxing Day, a public holiday, by venturing out to attend sports events. In South Australia, the day is celebrated as Proclamation Day.
Two major sporting events that begin on Boxing Day are the Boxing Day Cricket Test and the Sydney to Hobart Yacht race. ( the 2020 Rolex Sydney Hobart Yacht Race cancelled amid COVID-19 concerns). Another favourite activity during the day is shopping, with many stores offering post-Christmas sales.
A quiet day is often spent recovering from the lead up to Christmas and the festivities of Christmas Day by watching the Cricket (Boxing Day Test match) or the Sydney to Hobart Yacht race on TV. Many Australians also head off on holidays or go to the Boxing Day Sales and grab some bargains or prepare for the next celebration – New Years Eve!