Wednesday 14 February 2018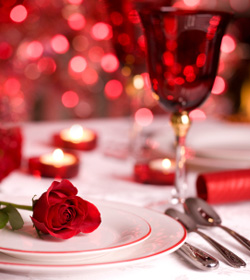 In Australia, gifts of love are exchanged on Valentines Day.
The 14th February each year is the day on which lovers express their love for each other – sending Valentine's cards, roses, chocolates, and gifts often anonymously.
Find the perfect romantic gift for your Valentine – there are a great selection of online gift shops to find roses, perfumes and more.
My Valentines Day Message to You!
Email /Share with your Valentine on the 14th February 2018 This Valentines Day animation has all the right things you need to say to your Valentine on Valentines Day. Send or share it with the one you love on Valentines Day!
---
---
Don't be shy …. Just do it!
Valentines Day – A Day to Celebrate Love
It is estimated that over one billion Valentine's Day cards are given every year on 14th February around the world. But the celebration of this day dedicated to love goes back centuries earlier. During the time of Chaucer in the 14th century, love became almost an obsession. Could there be anything more worthwhile to be obsessed about!
Love steals over all of us in one form or another.
To really celebrate that fact, though, it's never a bad idea to give it some material form. Actions do speak louder than words, the old saying goes.
Your action could be something as simple as making a Valentine's Day card for your special someone.
You did when you were in primary school so you can do it again. Luckily, your efforts don't really need to be any better than they were back then. We now have computers, the Internet and scrap booking templates to help out if you need some help.
The real key is to personalize your gift for that special someone. That way, they know you're thinking of them.
Personalizing can take the form of having a watch inscribed with a name and a short message of love. You could have their initials or yours stitched onto a beautiful leather wristband. Jewelry is always a big hit, too. Get a birthstone to show that at least you know what month he or she was born.
Don't forget to buy some wine. Wine is more than just a liquid to quench thirst. It creates one… a thirst for love! Look for something exotic, unique, individual from around the world. Just like your Valentine!
Go beyond giving a gift, whether chocolates, flowers or anything else.
It might be something as short as a romantic getaway to a nearby Bed and Breakfast. Or, you could check into a Hotel and Spa for the day and be treated like royalty. Even a romantic dinner at the 5-star hotel you booked a room at can be the perfect capstone of the day. Make sure you take along those sexy gifts you bought.
Extend your experience and your celebration to other heart pumping activities. Book a parachute jump and hold hands on the way down and ride on a hot air balloon.
Celebrate that special person in your life. Whether the relationship is a day old or decades old, you still have something new to learn about them. Find out on 14th February.