Sunday 2 September 2018
Fathers Day in Australia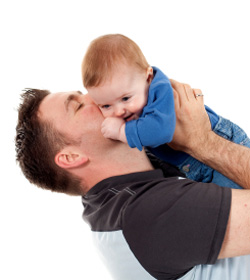 Fathers Day in Australia is a chance for families to get together and celebrate in similar way to Mothers Day.
Dads are spoilt and made to feel special. If you are looking for something special you will find some great ideas to help you find your dad a gift.
---
---
Father's Day – Spoil your DAD !
Adventure Gifts
Gift for your dad that will provide long lasting memories.
Books
Books on a wide range of topics to suit all sorts of dads.
Gift Hampers and Gift Baskets
Choose a gourmet hamper or a hamper you can design especially for your dad.
Green Gifts for Dad
Environmentally friendly gift ideas for your dad.
Electronic Gifts and Gadgets
Home entertainment, computers, digital movie cameras and cameras are all great ideas for fathers day gifts.
Indulgent Gifts
Massage Cairs, Big TVs and many other ideas.
Mens Care and Grooming
Skincare, fragrance and shaving products.
Music and Movies
DVD box sets and Music box sets make great gifts for Father's Day
Socks, Jocks and Ties
Popular and always a favorite gift for dads.
Sports Gifts
Sports equipment, Sports Memorabilia, Books.
Things to do on Father's Day:
Make dad a special breakfast. Yummy Fathers Day Breakfast ideas include Eggs and bacon, or pancakes with maple syrup.
Plant a tree or a seed that grows with your kids. Pick something that is hardy and look after it with your kids.
Visit a place with your kids that you have never been to or have been meaning to go to… like the zoo, or the circus, a local park, the beach, the mountains.
Pack some of dads favorite snacks and get in the car and drive to a scenic venue in the nearyby hills, beach or park.
Fathers Day Quotes
" By the time a man realizes that maybe his father was right, he usually has a son who thinks he's wrong."
Charles Wadsworth